A HANDS-ON AND PRAGMATIC APPROACH TAILORED TO OUR CUSTOMERS' NEEDS
Effigy Consulting's business model is a Customer Centric approach.
Our activities often include an important level of customization of our core internal knowledge base ensuring that clients' views, definitions and business practices are met.
We operate though our own network of external consultants who are based in various countries/regions, allowing us to always provide world-class skills and capabilities that match the customers' needs and local specificities. Our consultants have gained extended hands-on onsite business experience prior to working in the consulting world.
EFFIGY CONSULTING TEAM
Effigy Consulting is a team of around 20 Senior Consultants that provides business, marketing & management consultancy, as well as sales development services.
Our team includes Senior Business Experts. Most of our consultants have numerous years of experience at senior level in major companies.
Other consultants are available depending on the requirements of the project. Our goal is always to provide our clients with the highest level of competence.
WE HAVE WORLD CLASS CUSTOMERS AND REFERENCES
Effigy Consulting has several International Operators as well as Public institutions among their references, e.g. : the European Commission (DG Grow), large Postal operators, pan-European carriers, Integrators and investment funds.
PHILIPPE MASQUELIER
MANAGING DIRECTOR
More than 20 years of expertise in logistics management, e-commerce analysis and strategic consulting.
Competencies
Management, Sales, Marketing, Market research, IT strategy, Customer Care, Training and Human Resources
Markets
Transportation (airlines, road), Logistics and Customer Supply Chain, CEP Market and Postal Sector, IT software development, Construction, Services, Financial sector (Insurance), Automotive
Languages
French, English, German and Dutch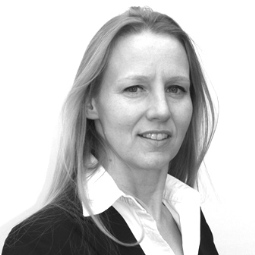 FRANCINE LACROIX
SENIOR MANAGEMENT
More than 15 years expertise in CEP Market Analysis, Data Modeling, IT Management and Human Resources with an accurate and pragmatic approach.
Competencies
Management, Market Research and Analysis, Data Science, IT strategy, Finance and Marketing
Markets
CEP Market, e-Commerce, IT Software Development and Financial Services
Languages
English and French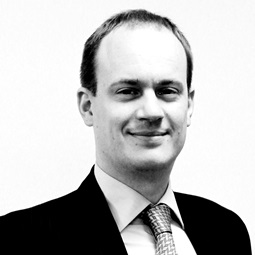 ERIK VAN BAAREN
SENIOR MANAGEMENT
More than 15 years expertise in CEP Market Research, Logistics and Marketing with an analytical approach focused on accuracy.
Competencies
Management, Market research and analysis, Marketing, Forecasting model and Software Design
Markets
Transportation (airlines, road), Logistics and Customer Supply Chain, CEP Market and Postal Sector, IT software development and Services
Languages
Dutch, English, German, French, Italian and Hungarian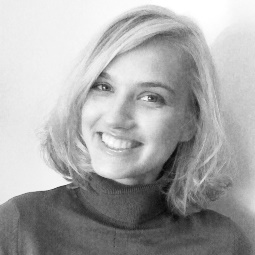 ALEXANDRA HOWETT
PROJECT MANAGEMENT
Graduate of Modern Languages and Literature, English/Russian
Competencies
Project Management in Logistics and e-Commerce.
High degree of competence through attention to detail and a strong drive for achievement.
Strong interpersonal and communication skills acquired through experience working in multicultural environments.
Experience in copy/report writing.
Markets
CEP Market and e-Commerce
Languages
French, English, German, Russian, Dutch and Spanish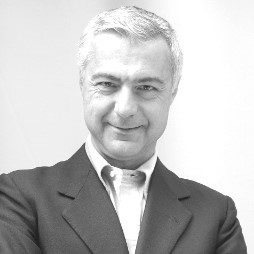 GIOVANNI BISCONTINI
SENIOR MANAGEMENT
More than 25 years of experience in board level roles in Sales and Marketing with B2B and B2C multinational companies and in digital market start-up companies.
Competencies
Management, Business strategies, Digital strategies, Organizational change, Sales development, Market segmentation, Market research, Customer Care, M&A and related integration
Markets
Transportation, Logistic Express and Customer Supply Chain, FMCG, Advertising & Communication, Retail
Languages
Italian and English
CAROLINE GERGAUD
SENIOR MANAGEMENT
More than 20 years of expertise in Business Development and in implementing structural projects in B2B & B2C service environments.
Competencies
Management, Sales & Marketing, Strategic insights for B2B2C companies (B2B2C Data intelligence, web marketing platform, website development, digital strategy…), Customer satisfaction and service excellence enhancement, Business stimulation in multicultural sales teams.
Markets
Big Data, Services, e-commerce, Transportation, Logistics, Security services, Catering, Fashion.
Languages
French, English and Italian
COLUM JOYCE
SENIOR MANAGEMENT
More than 35 years of expertise in Logistics Management, e-commerce analysis and strategic consulting.
Competencies
Management, Sales, Marketing, Market research, IT strategy, Customer Care, Training and Human Resources, Consumer Behavior, Socio Technology, Blockchain, Low demand density networks.
Markets
European Commission, E-Government,Transportation (airlines, road), Logistics and Customer Supply Chain, CEP Market and Postal Sector, IT sector, Tourism, Services, Financial sector (Insurance, Bitcoin), Automotive
Languages
English, French, Irish
DOUGLAS WEST
SENIOR MANAGEMENT
More than 20 years of experience in board level Sales and Marketing roles with blue chip B2B companies and as a consultant providing advice on business strategy.
Competencies
Business strategy, Sales restructuring, Market segmentation, Proposition development, Branding, Market research, Product development, Market entry, M&A and integration
Markets
Transportation, Logistics and Express, Medical , Security , Facilities management, Hygiene, Hotel and Leisure
Languages
English and Russian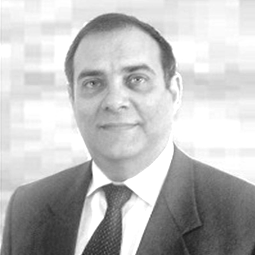 YECHIEL LEITER
SENIOR DATA ANALYST
Senior Consultant with more than 15 years of experience working with clients to improve corporate results, including business planning and analysis, financial training of managers, process improvement and strategy implementation, and internal audit.
Competencies
Strong Skills in Controlling, FP&A, Marketing & Sales controlling processes (including Activity Based Costing). His experience ranges from needs identification and conceptual design through delivery of solutions.
Markets
Transportation, Logistics and Finance
Languages
English and Hebrew
LUCIA ANDREICA
SENIOR MANAGEMENT
More than 15 years expertise in Customer Care, Change Management and Telesales with a pragmatic approach focused on hands-on practices.
Competencies
Management, Sales, Change Management, Customer Care, Supply Chain (Demand & Supply Planning, S&OP)
Markets
Transportation (airlines, road), Logistics and Customer Supply Chain, CEP Market and Postal Sector, Manufacturing and IT
Languages
Dutch, French, English and Romanian
BERNARD VICTOR-PUJEBET
SENIOR CONSULTING
More than 20 years executive experience in Management Consultancy with a focus on Food and Retail.
Competencies
Retail Management, Food concept Management & Development, Leadership and People Management, e-Commerce.
Bernard combines strategic skills with hands-on experience.
Markets
Food, FMCG, Retail and e-Commerce
Languages
French, English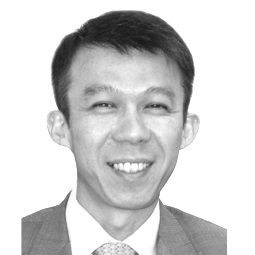 ELLIOT LEE
SENIOR CONSULTING AND COACH
More than 20 years expertise in Business Coaching and Training Management with a communicative approach focused on comprehensive practices.
Competencies
Training (design and delivery), Coaching, Communication and Change Management.
Certified in Adventure Learning Facilitator, Behavioral and People Development and EOM™ (Experience Orientated Management) Facilitator
Markets
Transportation (airlines, road), Logistics, Services
Languages
English, Mandarin, Malay and Chinese dialects such as Hokkien, Teochew, Cantonese and Hakka